If you have not yet subscribed to the Mammal Bonsai channel Then subscribe to the channel by pressing the red button And press this bell icon so that when I upload a new video you get the message Hello Friends, i am Vijay saini & welcome to Mammal Bonsai . i have some queries that how to grow japanese bonsai from seeds Maple Bonsai seed does not mean that the seeds will become bonsai only these seeds are normal maple tree seeds If we grow up they will become a normal tree So there is no seed of Bonsai. We have to make it bonsai it has to give a shape So that's why I bought some seeds Yesterday I had received this seeds So I thought I should share with you maple seeds need cool climate to germinate While there is a lot of heat here, and seeds can not survive this summer.
But i brought these seeds for try it i will try with different method i will tell you how you can also try it if you have these seeds so i will tell you that how to grow it so first of all open it and take seeds now open packet I have not bought seeds online yet have bought for the first time today because these seeds not available here so i brought it there is 10 seeds in this packet look this may be its bill and these are seeds There were 10 seeds written in it. But there is more seeds in it more than 10 seeds it is bill of 99 look this is seeds now talk that how to grow so first method is that Take this type of zip lock bag and fill it in the peat moss when will use peat moss spray lightly with water for keep moisturising don't take big bag take bag according your seeds take moisturized peat moss and mix seeds in peat moss then lock zip and keep in refrigerator after 3-4 month is will germinate then you can shift in different pots one other methode is that mean keep it to soak water at night then morning you can keep in peat moss bag after zip locked keep it in refrigerator in this way it grow fast This is the way to grow it fast that ..
Grow direct ut for that you need fresh seeds mean if you collected seeds from tree then you can grow it direct in the soil so then seeds grow quick keep it in refrigerator in october -November and then sow it in the february then also grow fast because here germination process fast in february plants growth also fast so we can grow like this so i will tell you both method sp let's start its seeds same like rosewood its seeds like rosewood seeds these seeds are mixed seed , here see two type Look i show you you can see two type seeds here its different its looks green and this verity is different take a zip bag like bag if you want to grow 10-20 seeds then You take a little bigger bag than this But I'm experimenting and I will grow with many method And see which of these 5-7 ways is successful And the way I succeed I will share with you so now i will tell you common ways to grow maple seeds take peat moss like this but i haven't peat moss so m using cocopeat fill the coco peat in the bag It must be aware that there must be a moisturising in it not dry look , we filled it now put the maple seeds in the bag i will put 4 seeds i will shake it after put seeds So that seed can be mix n Coco peat or mix it in cocopeat with your hand I have put the seeds in it and now I will seal it.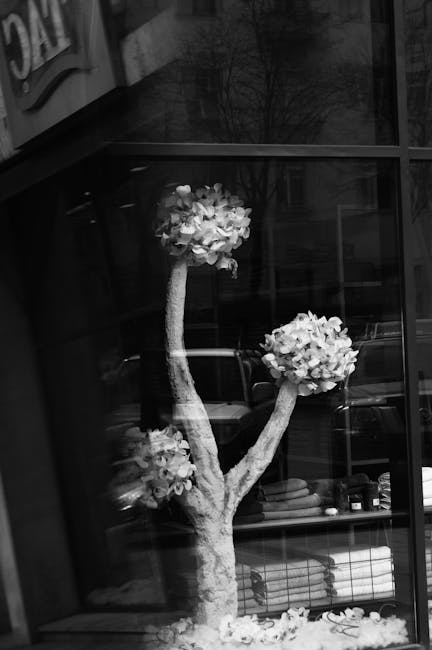 I will lock zipp like this we have zipped it and now keep it in the refrigerator I will keep this in refrigerator For 4 months And then we will see the result of what comes We will continue to see this in between and then any seeds sprout so this is our first way we can grow like this You can soak it by planting it like this 2nd method is that how to grow direct in the soil for that i will use this pot Although this method works well on the fresh seeds We should sow from January to February But we try and see what goes on in trying when you grow direct then you can grow in bonsai soil also but for that need cool climate and here not good climate for maple i will use bonsai soil for these maple seeds look ,we will use this bonsai soil now i will sow the seeds in the soil so i will put 2 seeds look this One will grow this kind of seed and one this type mean we put 2 seeds and put some soil on it now apply some cocopeat now watering in it seeds planted now keep it to germinate i will not keep it in refrigerator, i will grow it like normal seed Let's see which way is successful Apart from these 2 methods, I will see the seeds which are still remaining in new ways And see what the way is successful If they were successful in some way So I will share that method with you.
At the moment I have told you two methods you also can try like this this method i mean poly bag method take long time may be it take 3 -4 months and this is normal method i will try another method too and i will share that method with so if you have japanese maple seeds then you can also grow .rainy season coming soon so rainy seson best for growing seeds i will tell you how to care it after germination after germinate your seeds then you can shift in a little big pot and keep in the semi shade like keep under big tree shade Where the sun comes but in such a hot sun take care of watering keep moisturising in the soil If one tree is grown here successful then Then we will have many seed Some friends say that maple will not grow here So I say that we should try the tries to do it.
Trying to get success can sometimes happen so i have some more seeds of maple and i will try these seeds with different methods look , we have many seeds more When I bought it was written there, it has different color seeds one light blue ,one red ,one yellow and one green color so So there were four colors shown when it grow then we can see the color ok friends m trying to germinate these seeds with new methods If a seed is germinated then I will show you the update ok friends see you in the next video till then goodbye .