Hi spring is here and it's time to repot and today we are going to be repotting one of my large Hawthorn trees and also pruning the branches. So stay tuned. Hey ! it's me Iqbal Khan, if you have not yet subscribed to mikbonsai then click the subscribe button and hit the bell icon to subscribe and receive notifications as I upload new videos We've made a start and Wojciech is give me a hand, it's a big tree big pot and first he is removing all the weeds and the ferns. Repotting is a slow business Wojciech has cleared all the weeds and I have removed the fern and tidied up the roots. We are now ready to get the tree out and here goes! last time it was repotted in pine bark and for that reason is quite easy to take it out, we didn't wire it and we are going to do the same thing this time round. We have removed a lot of the soil from the top and the sides, Wojciech just started working on the bottom, removing the soil and we hope to bare-root this tree.
We are in March and it's quite wet and is very safe to do that at this time of the year. we have bare rooted the tree and we are going to give it a quick turn and so you can see from all sides and on cue we have a plane going overhead but we'll carry on and ignore the plane, so that's the other side of the tree, that's front of the tree and that was the back of the Tree. I am going to start reducing these roots they are getting too long, so will cut them back like that, to contain them within the pot and working around the tree just cutting the roots back, that can go right back.
This can go up about there, leave the baby roots and again remove the thick ones leaving the small ones, now we are going to remove this very thick root which is little bit high up and there's another one on the on the right-hand side and we're going to sort that out as well, so I'll continue to remove these roots from the bottom and creating nice radial root ball. I'll remove this as well as it's a bit thick and leave some of these big ones on and now from this side, in fact this is quite high I'm going go right back and same thing with this one. The roots are just high up I'm going to remove. Now I'm going to remove these very thick roots, this one is at the bottom so I'm going to go right in and take that out, so that's out and same thing with this one, I'm going to take that out as much as I can. Tidy up these roots here and I'm going to go as high up as I can, firstly cut it like that upside down using a branch cutter There we are, I'll probably go a little bit further in.
That's a bit better, as this is crossing so I am definitely remove this one and reduce this one, so firstly we tackle this one and see what's going on here. Right will probably leave it at that and this one I'm going to remove completely, is crossing this one so will take it right back where it starts, and that's gone, I'm now going to shorten this root it's getting quite nice here but then as it goes down, its sort of turning so I'm going to cut it back to about there leaving these roots at the top.
Let's see how that works. Right there we are, leave these on. Right this is the root which was very fairly high up that we have removed, that was the second one, so I'm going to tidy that up with this knob cutter and go right in and that should sort that out. we have another root which is going round it's quite a thick root, so I'm going to remove that and I'm going to use my knob cutter to get to it, but at least it's cleaned up just looking much more neater than it did before with the root going across. We are now starting to repot the tree and we will first put a layer of pine bark over the grit layer which I, which we placed in the pot earlier and then I'm going to place the tree on top of the pine bark because the tree is sinking into the spot so we want to pull the tree out a bit more and for, with that in mind that's what needs to happen and then sit the tree in the pot, we can now put more pine bark in.
Now I have been pushing the tree back and pushing the pine bark under the tree to straighten it up a bit it was leaning and by straightening it up it gives it a much better look and feel and we're now going to continue with the soil initially using our hand and then revert back to the chopstick. Right folks the repotting is complete and now I'm going to work on the upper part of the tree it needs a prune, the branches are all over the place they're crossing, growing inwards and we are going to be pruning the branches which are going inwards crossing over or going straight up they have got long and leggy so that's what we are going to do. Right folks I am going to start pruning these long branches here, there is a a little bud here on this branch so I'm going to go right back to about there and the bud is facing upwards so will have a new branch growing from there and this one again is getting too long and will start crossing with this one, so we will basically prune it back there and just below the cut there is a bud which is facing upwards and we'll have a branch growing up there and the prune this right back to there and there is a bud on this branch facing this way so we'll get growth along the line of the thicker branch and we will basically remove this lower branch and I'm gonna leave this one for as it is for now and tackle this branch, again this is starting to cross this branch, so I am shorten it about there so that is done.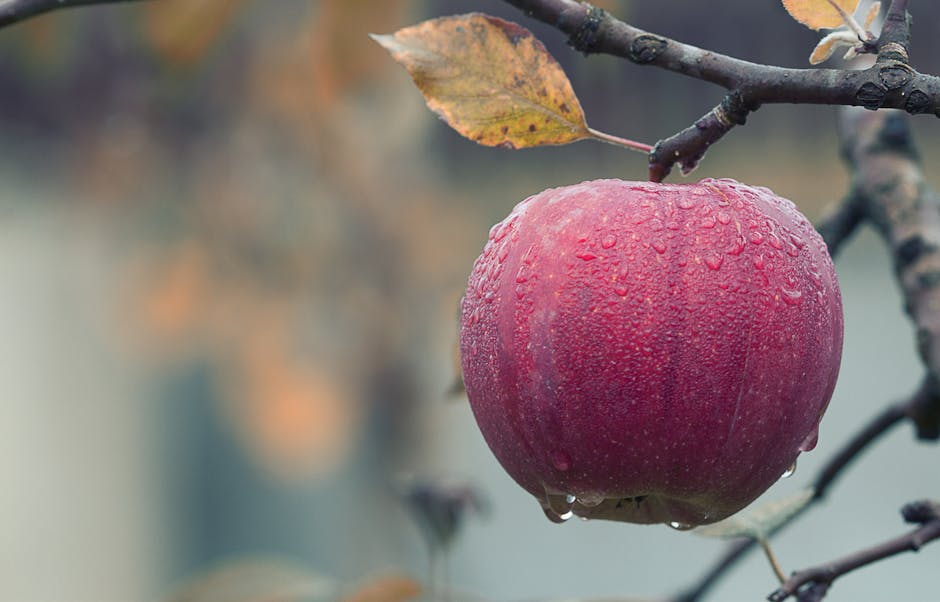 This branch is going downwards so that can be removed completely and here I'm going to go back to there. There's a couple of buds here so we'll have a couple of new branches and this one I'm going to go to about there and again there are a couple of buds here to grow new branches and this branch here I'm going to reduce it to so there, there's a node there so that would carry on with that these are crossing branches so this will need to be reduced and I'm going to go to there and there is a node there which will basically throw out another branch and same thing with this one, reduce it to back there. There is a node there and this I think we'll just reduce it to there and this one to about there. There's a node on that one that's where the new branch will take off so the lower part of the tree is looking pretty good and working up so we now tackle this branch here I'll just reduce it to there again there's a little node here which will take over moving upwards I'm going to remove this branch completely as it's starting to cross this branch here, so that's in the wrong place so we get rid of it completely and this branch at the top would need to be reduced, I think I'll take it back about there and this one is fighting with the other one, this one is going straight down to reduce it to there and this one we will reduce it to there to start with, Yeah we'll keep it do about that level there and just keep working around the tree.
This again is too long and we'll reduce it too about there. That's a bit better and then tackling this branch, we'll reducing to there and new growth will go in that direction. This branch here is too long to about there to improve ramification and same thing with these branches here and this one again will be reduced to there and this one I'm going to reduce and this one we can take it back right in and this long run branch here, will be reduced to there and just below the cut is the node which will produce a new branch and coming to this one we will go to about there and then working on the apex, which is up here I'm going to cut this right back to there and these are the berries from last year, so I am going to remove these.
Just little bit of fine tuning now so I'm just going to reduce this branch, stop it from continuing to go in that direction and same thing with this one just cut it so that the new branch takes over in a different direction same thing with this one here and that will aid ramification and also reduce this branch here. This branch here, it is basically crossing the lower one so we don't really need this, so I am going to completely remove this. This is the back of the tree and there's a reason why I'm showing that, there's a big trunk chop here and also the way the front was you could see the cut from the front and I've moved the tree slightly and as I turned you will see that was the front before where you could see where the chop was and I've basically turned the tree slightly making that the front so that the cut is hidden behind this branch here. Now this is the top of the pot where the tree meets the soil and having removed the thick branches and this little knob and I'll give it a quick turn and also having removed these roots which are really high up it has enhanced the tree enormously and there was also another root up here and having removed these roots high above the soil line, has enhanced the tree the line of the trunk quite considerably and you can see the taper there's an incredible taper here.
Right folks this is the tree in full view and that is the front I'll give it a quick 360 so you can see it from all angles. It has been repotte, roots have been sorted, we bare rooted the tree and also gave it a thorough pruning and this will now kick start its growth. I expect it to grow vigorously in the summer months and that is a front and also I have slightly straightened the tree up in the pot before it was leaning too much forward and I've lightly pushed it back by and also turned it slightly towards that right and from your angle is to the left so that the cut is then concealed at the back so you don't see the ugly trunk chop. That's all for now, this is Iqbal Khan for mikbonsai in West London, Until the next time. iI's very cold outside, it's been snowing and I have lit a log fire I live in an old Victorian house and I've retained all the fireplaces and at times like this it is very comforting and it's very nice to have a real fire going and as I was lighting the fire it reminded me of a little joke and I will share it with you it's an afterthought.
When I was young, we were so poor we couldn't afford heating or a fire like this and we as a family used to sit around a candle and when it got i incredibly cold we would actually light the candle. You dig ! .