Winter's coming! Time to get your bonsai up! Welcome back to Appalachian Bonsai. I'm going to discuss some winterizing techniques for your bonsai trees. The majority of bonsai trees are made from temperate zone specimens. Such as this. This is a shimpaku juniper. Tropical trees can survive indoors, but, all trees thrive outside. That's what they evolved to do. Trees such as this, and my maples, and other trees you've seen this year need to be outside during the winter to survive.
That is what they have evolved to do. My preferred method is to put the trees on the ground and cover them with mulch. But, there are other methods you can use if you have a smaller space such as an apartment with a balcony, or a small townhouse. Living in the city, or even the suburbs, you can create a means to protect your trees during the wintertime. Let's get started. Many of the items I'm about to discuss can easily be found in your home or at a local hardware store, such as styrofoam insulation material, or even a styrofoam cooler. To create a box, use large pieces of rigid foam like this. Cut to shape, and tape them together. You can even line a Rubbermaid tub with this. Place in your bonsai tree. Then fill it with insulation. A styrofoam cooler is a ready-made solution. Just remove the top – You can discard that. Add holes to the bottom, to ensure good drainage.
Add your beautiful bonsai tree to the cooler Add as many as you feel comfortable. Lastly, add insulation, such as pine needles or mulch. Good to go! If you think styrofoam will be unsightly for your yard, try a couple of hay bales. Put your pots on the ground, or on a piece of plywood, then surround them with hay bales. Pack it full of straw or mulch, and you should be good to go. Take a couple of gourds or pumpkins, if you want, and stick them right on top! This is my wintering bed. You can see it isn't very pretty, but, it doesn't have to be. It's just storing my trees for the wintertime.
What've I've done is taken plywood, and put it on the ground, then put my pots right on top, and cover them with mulch. The reason for this, is to keep bits of mud and debris out from under the pot. That will clog drainage. This acts as a nice barrier. Another feature is my windscreen. and I have this around the outside area. And what this does, is minimize wind from blowing through, and causing limb dieback. The wind will dehydrate your trees, so protect them as best you can. If you have good draining soil, you shouldn't have to worry about freeze issues too much, What you do need to worry about is your trees drying out. Just check the moisture levels. You can see this top layer looks dry, but, when you brush it aside, you can see the darker color of damp material underneath. What about placement of your trees? Where in your yard do you put them? Most importantly, if you've got space for them, put them there.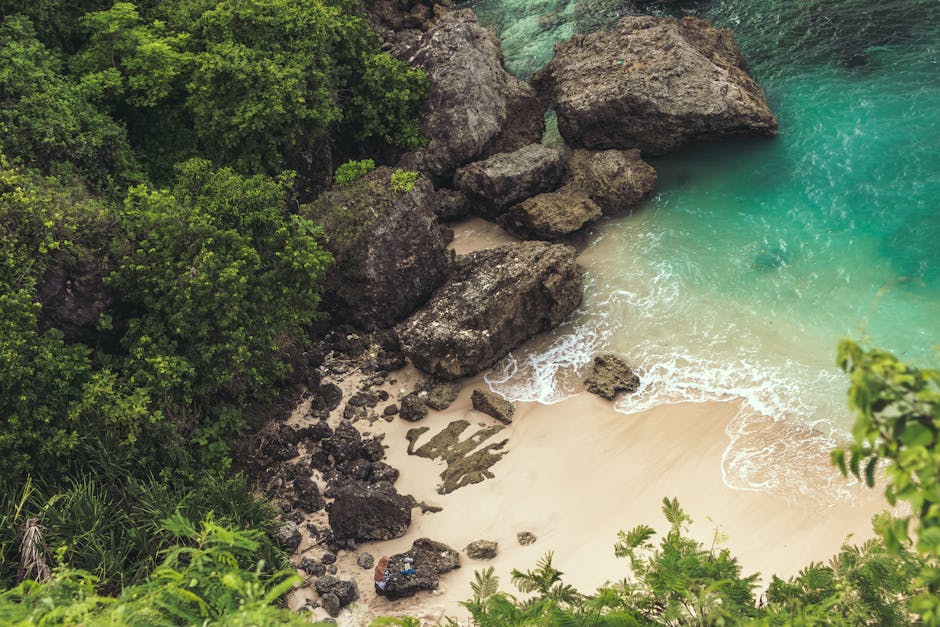 There are a few things you can pay attention to that might assist you in your process. I keep looking up because of my roof. The roof here, if snow builds up on top of this, there's a chance of it sliding down, and damaging my trees. So, I do not put trees underneath the eaves. I do, however, keep them back here.
This is the north side of my house. It's shaded, and it's protected from snowfall from this roof. Trees don't need much light during the winter. Many trees, especially in the northern climates get buried with snow. They don't see light for many months. It's not necessary. The snow itself also acts as an insulator. So, if you have them buried in snow during the winter, it can be a very good thing to have. One of the last options I'll discuss about winterizing your trees will be keeping them in a cold place, such as a basement like this, or a shed, or some room you can keep in the high-30's to low-40's (Fahrenheit) It can be a very difficult thing to do. Inside can often be very dry during the wintertime. That can lead to your trees drying out if you don't pay attention to how much moisture is in the pot.
Another problem, is there is little to no ventilation. The air outside is always moving, even when it's supposedly still outside, but inside, bad ventilation can lead to mold and mildew problems. You don't want to have that with your trees. I've lost more trees keeping them indoors during the winter, than I have keeping them outside during the winter. It can be a tricky thing, but if you have nothing else, use it as an option. These are not the only means by which you can protect your trees during the winter. These are ones that I can recommend, because I've used them. There are all manners & variations to things you can do in order to take care of them. If you have another idea, feel free to put it in the comment section. Give me a good thumbs up! Subscribe, if you haven't already. I hope this has been helpful. Thanks for watching! Well, I put those in the ground just in time! Whooo!!